Thousands of people go to the Nature Concert Hall
Created/updated 09.08.2013 18:16
Friday's evening, on 3rd August, in the park Ogres Zilie kalni (Ogre Blue Hills) at the high bank of Dubkalni quarry, were held the event of science, music, and art project Dabas koncertzāle (Nature Concert Hall), as the main character was the Esker.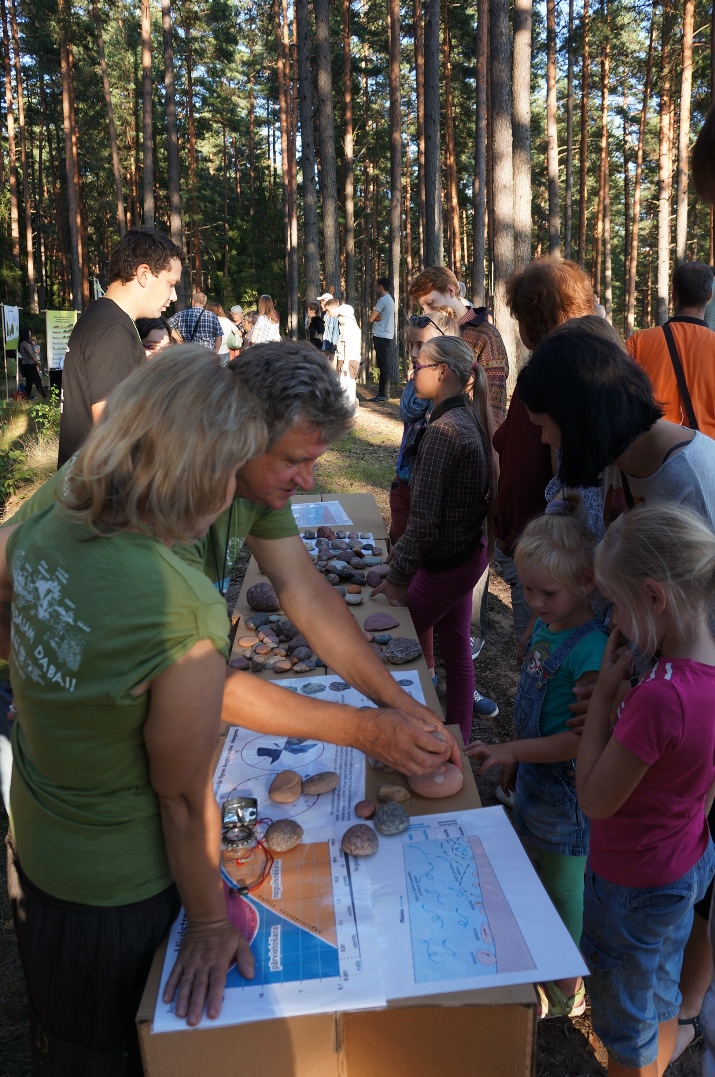 Even before the start of the concert, shortly after 20 o'clock, nature park driveways were fulled with cars of visitors, which meant only one thing - a project implemented later in the evening will be justified in terms of the interests of people. And really, many visitors were watching workshop experiments with excitement, listened readings of physics and geology knower's, particularly, how the esker lived and appeared through thousands of years, including Kangari esker in Ogre.
See more pictures here
Concert in one of the hills were waiting crowds, and event organizers warning that a miracle beginning could be a little bit later than expected came true. However, people did not go away, they heard the project story about eskers told by one of the main generators, musician Inguss Ulmanis and the Professor of Geography and Earth Sciences Faculty in Latvian University Vitālijs Zelčs and greeted the miracle.
On a 360-degree stage was projected a life story of the esker, how it, with the help of pebbles, freed from the burden of a ice pile and broke the way towards the sunlight. As the authors of the idea say, esker is a geological formation resulting from complex processes under ice - drift sand and little stones shaped hill, which, melting the ice, saw the sunlight, for this reason the concert is called Osa sirds (Heart of esker)
Musical performance with drums, guitars, xylophones, bagpipes, and other instruments as well as voice, played Ingus Ulmanis, Aigars Voitišķis, Kaspars Tobis, Andris Sējāns, Valdis and Rūta Muktupāvels', and Anrijs Grinbergs.
One of the Nature Concert Hall's two concerts was held on 27th July at Ungurkalns in Viļķene that can be watched in the video attached below.
Source: Ogrenet.lv