New Masters Programme in Tourism Management
25.10.2012 14:05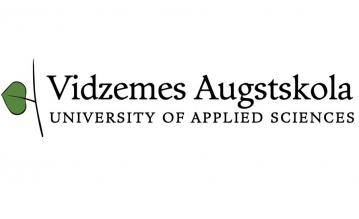 On October 18 and 19, 2012, partners from Latvia, Lithuania, Estonia and United Kingdom met in Vidzeme University of Applied Sciences to start the work on joint master's development and modernisation of the study offer. Within a framework of Erasmus Multilateral Project "Joint Masters in International Tourism and Events Management/ ITEM" a number of activities will take place over the period of two years resulting in the first master's students commencing their studies in the new joint programme in September 2014.
The involved partner institutions from Latvia – Vidzeme University of Applied Sciences (ViA), Lithuania – Klaipeda University (KU), and Estonia – Estonian School of Hotel and Tourism Management (EHTE) – intend to join their knowledge and expertise in order to create a high quality Baltic programme in the English language which will be professionally oriented and based on both new technology and interdisciplinary approach. Partners contributing to the project and providing support in the process are Manchester Metropolitan University (MMU) in UK, and International Centre of Studies on Tourism Economy (CISET) in Italy, and a representative from the professional sector – Association of Hotels and Restaurants of Latvia. An important element of studies will be a student group consultancy project module – a training method developed in MMU which is based on dealing with real business problems and cooperation with entrepreneurs.
One of the first activities in the project is a research work aiming at defining the current situation in the tourism industry and tendencies in the coming years in all three Baltic States.
Project manager from MMU John Theodore comments: "Today we got together a superb team, experts from three Baltic nations together with colleagues from MMU to devise custom made international tourism master, including events. We intend this to be a flagship of future EU development and we hope that next two years will be very fruitful in developing this course which we will then export to the rest of Europe."
Iveta Druva Druvaskalne, lecturer at ViA Faculty of Tourism and Hospitality Management: "Key words on the meeting: good and strong partners, good advisers, new aspects in tourism education- events, ICT, group consultancy. Of course we are using these methods in some ways already, but it will definitely improve the level of performance in master's study delivery."
Prof. Ausrine Armaitiene from Klaipeda University: "First of all we are very happy that this project is taking place. We are happy that we are going for joint masters; I think it is a very good way to join all our efforts. We hope it will help us to improve masters degree studies in all Baltic countries."
This project is co-funded by the European Union.