5TH CHARTS THEMATIC WORKSHOP IN GOTHENBURG
25.04.2013 12:37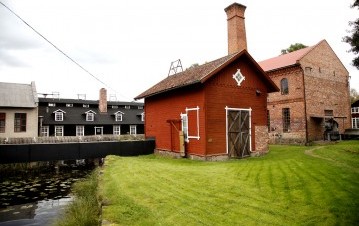 The 5th CHARTS project thematic workshop "Quality Criteria" will held in Gothenburg (Sweden) on 29 April - 1 May 2013 hosted by project partner Region Västra Götaland (Sweden) in order to exchange experience in the workshop`s topic between project partners and experts.
Through this workshop, Vidzeme Tourism Association will receive existing good practice on quality criteria from region Västra Götaland related to cultural tourism destinations what gives opportunity for Vidzeme apply for European Commission brand "Quality Tourism".
According to the tourism policy in Europe (COM (2010) 352) the European Commission will develop a system of indicators for the sustainable management of destinations, a European 'Qualité Tourisme' brand in order to increase consumer security and confidence in tourism products and reward rigorous efforts by tourism professionals whose aim is quality of tourism service for customer satisfaction.
Please, see the Programme below:
Contacts:
Ieva Treija
Vidzeme Tourism Association (Project Partner)
Project CHARTS, PR specialist
Email: charts.mcu.ieva@gmail.com



CHARTS project is co-financed by the European Regional Development Fund and made possible by the INTERREG IVC programme.
This project is funded by the EU's European Regional Development fund through the INTERREG IVC programme. The publication/website reflects the author's views and the Managing Authority can not be held liable for the information published by the project partners.